Apple's hotly-anticipated launch did not disappoint, revealing three new iPhones, an Apple Watch and a host of other stuff for techies to revel in.
Here's six things we learned in California:
1. iPhone X exists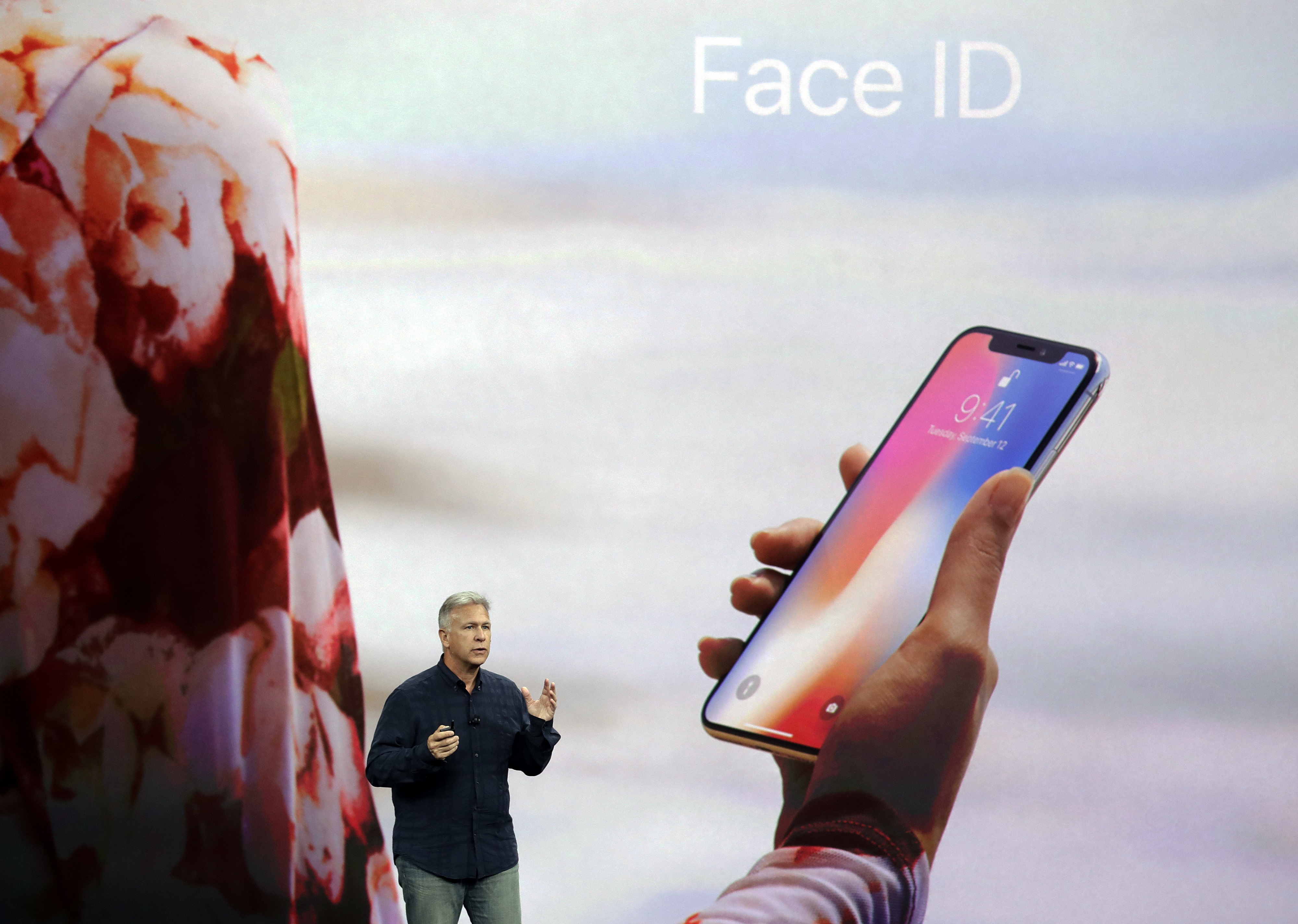 (Marcio Jose Sanchez/AP)
A high-profile leak the day before was not enough to quench the excitement and anticipation as iPhone X changed from rumour to reality.
Using Steve Jobs's favoured "one more thing" line, Apple boss Tim Cook announced the new device – which he called the "future of the iPhone".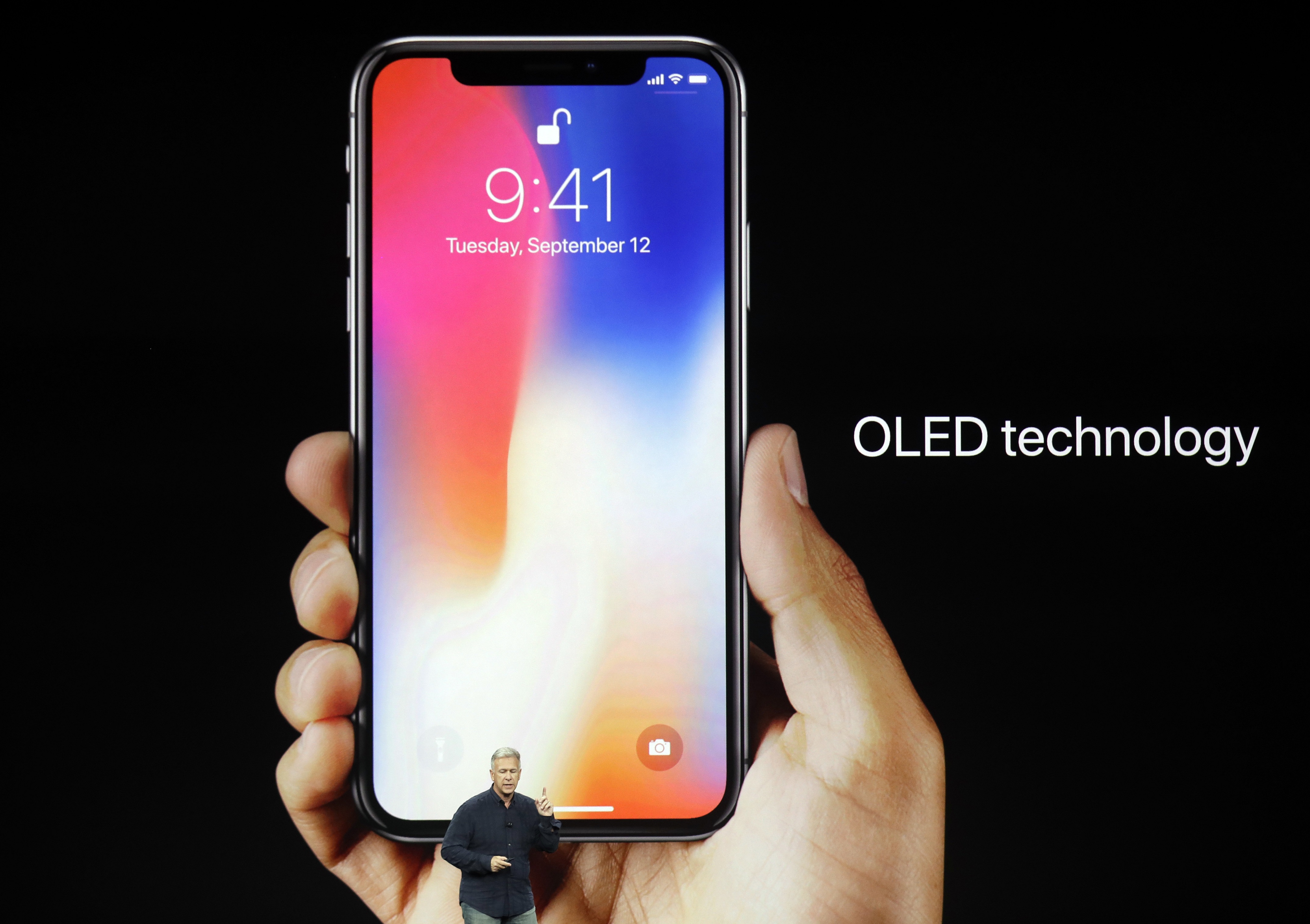 (Marcio Jose Sanchez/AP)
Features including new facial recognition technology, called Face ID, and a larger Super Retina display which fills the front of the device and removes the old home button.
Apple's Phil Schiller also revealed the dual rear cameras on the X will be 12 megapixel and both will carry optical image stabilisation for the first time.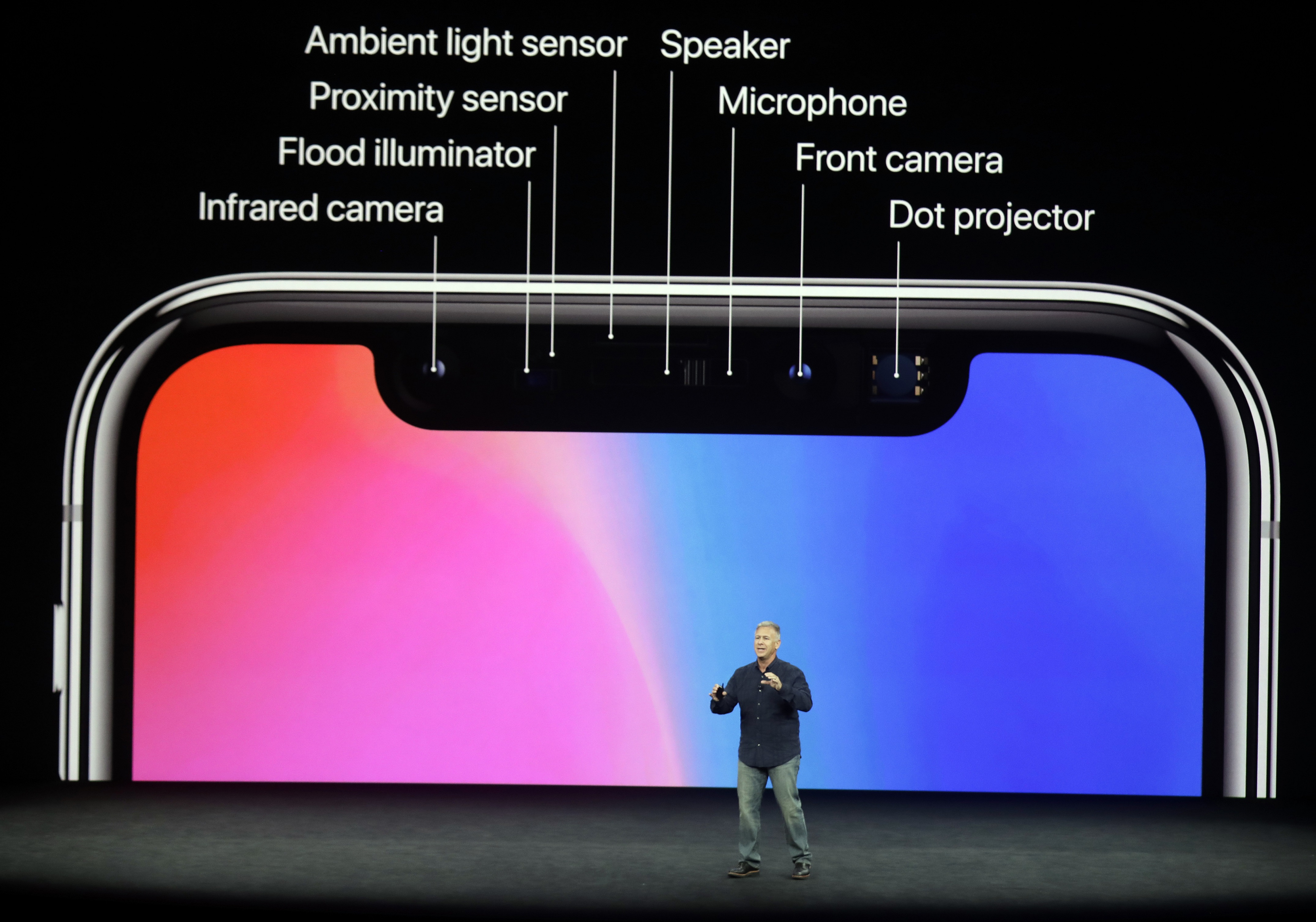 (Marcio Jose Sanchez/AP)
Prices will start at 999 dollars, making it the most expensive iPhone ever.
2. Expect to see Animojis everywhere
Animoji – emoji you control with your face – yes really – coming to iPhone X pic.twitter.com/AUgUEkxDRK

— Martyn Landi (@MartynLandi) September 12, 2017
Face ID uses infrared sensors among others to build a dot pattern and recognise a user's face through machine learning techniques.
Apple says it can even recognise users in the dark but perhaps the most visually-pleasing part of the launch was the use of Face ID to create Animoji – animated emoji controlled by the user's face.
3. iPhone 8 is also a thing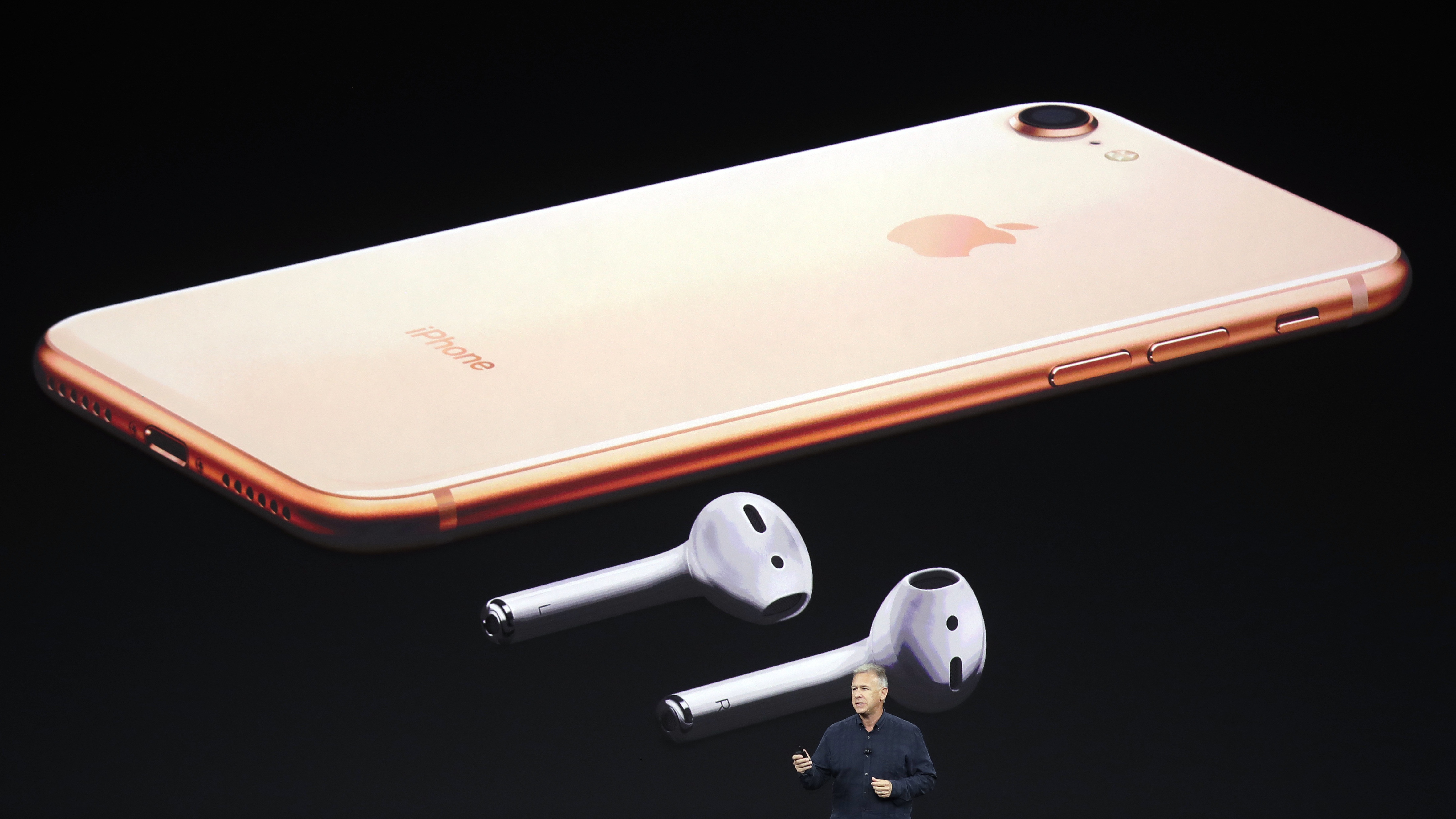 (Marcio Jose Sanchez/AP)
Though it will be the X which people will be talking about, the new iPhone 8 and 8 Plus were also announced by Cook – who called the phones a "huge step forward" for the device.
(Marcio Jose Sanchez/AP)
The two new phones will feature glass on the front and rear of the device for the first time, which has been specially sealed to make the 8 and 8 Plus dust and water resistant – and, along with the X, will be capable of wireless charging.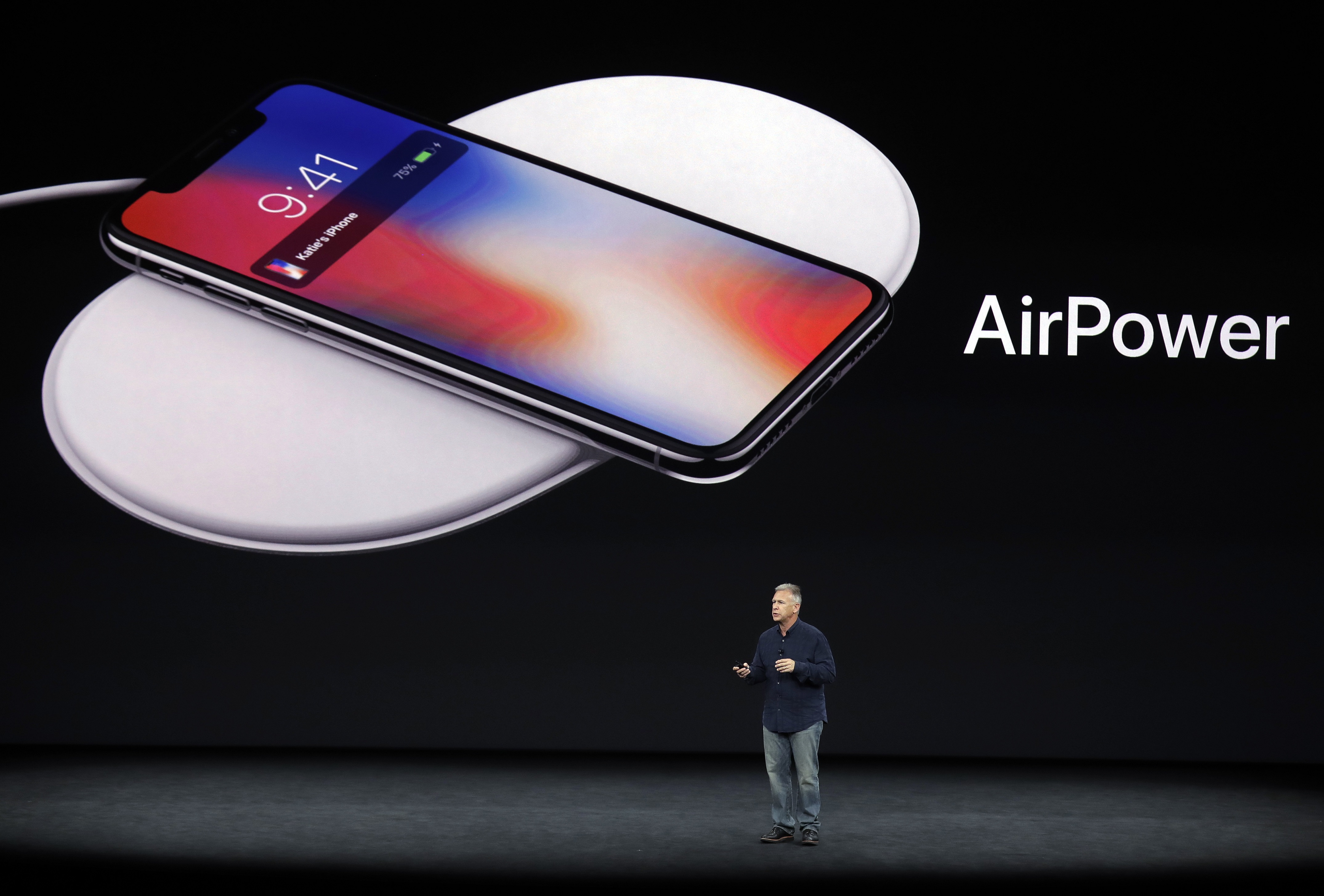 (Marcio Jose Sanchez/AP)
The 12 megapixel cameras on both devices also come with a new photo mode called Portrait Lighting which can be used to add extra lighting to portrait photos.
The iPhone 8 will cost 699 dollars and the iPhone 8 Plus 799 dollars.
4. Apple Watch goes smartphone-free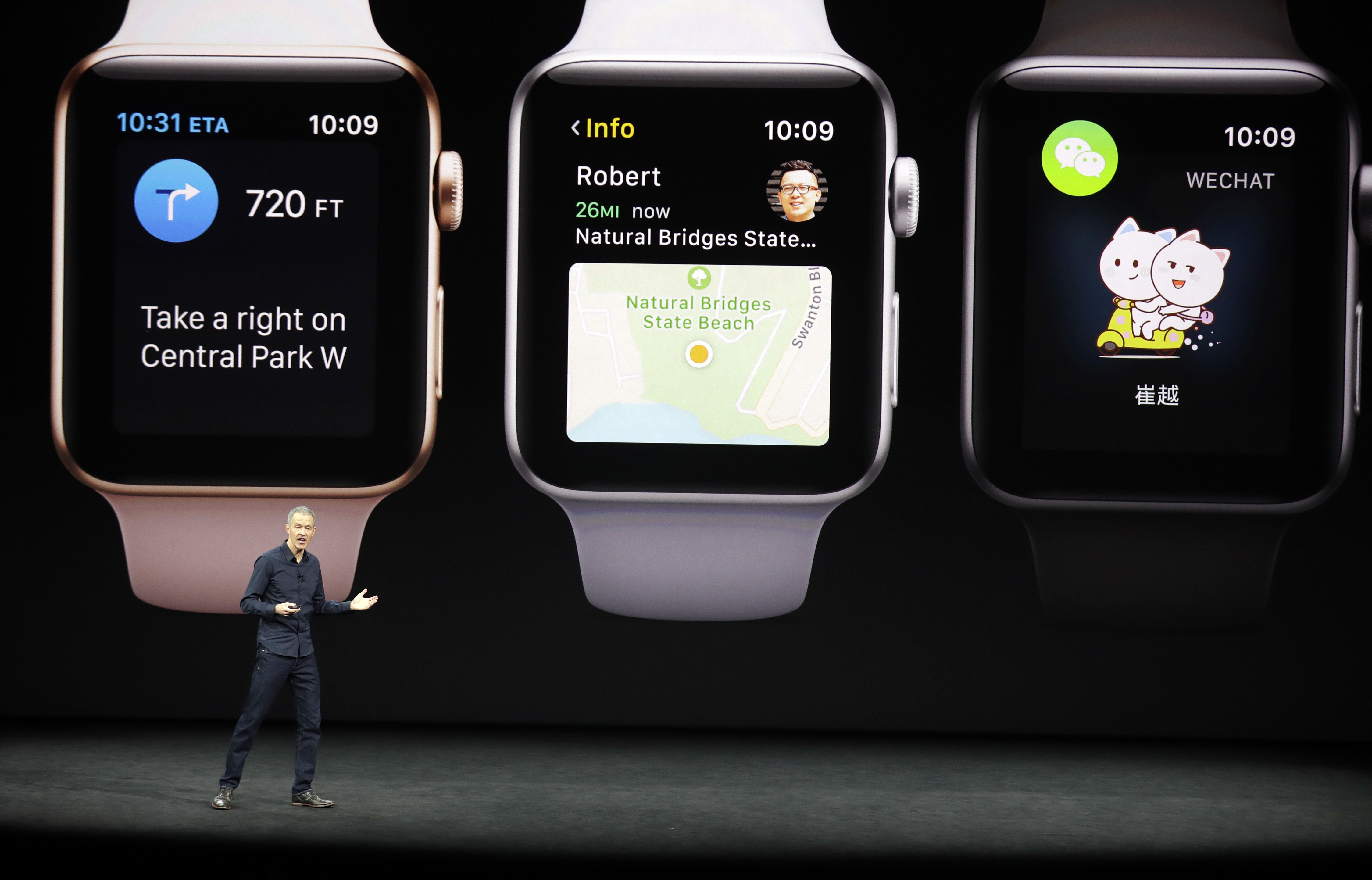 (Marcio Jose Sanchez/AP)
The Apple Watch Series 3 will allow users to make calls, send messages and stream music without a connection to a smartphone – using a small electronic SIM and its screen as the antenna.
The watch will run Apple's latest smartwatch software, watchOS4, which can send notifications to users when unexpected raised heart rates are detected.
(Marcio Jose Sanchez/AP)
The watch will launch exclusively with EE on September 22, costing 399 US dollars. Another version of the watch without a mobile phone signal will also launch, costing 329 dollars.
5. Apple TV is going 4K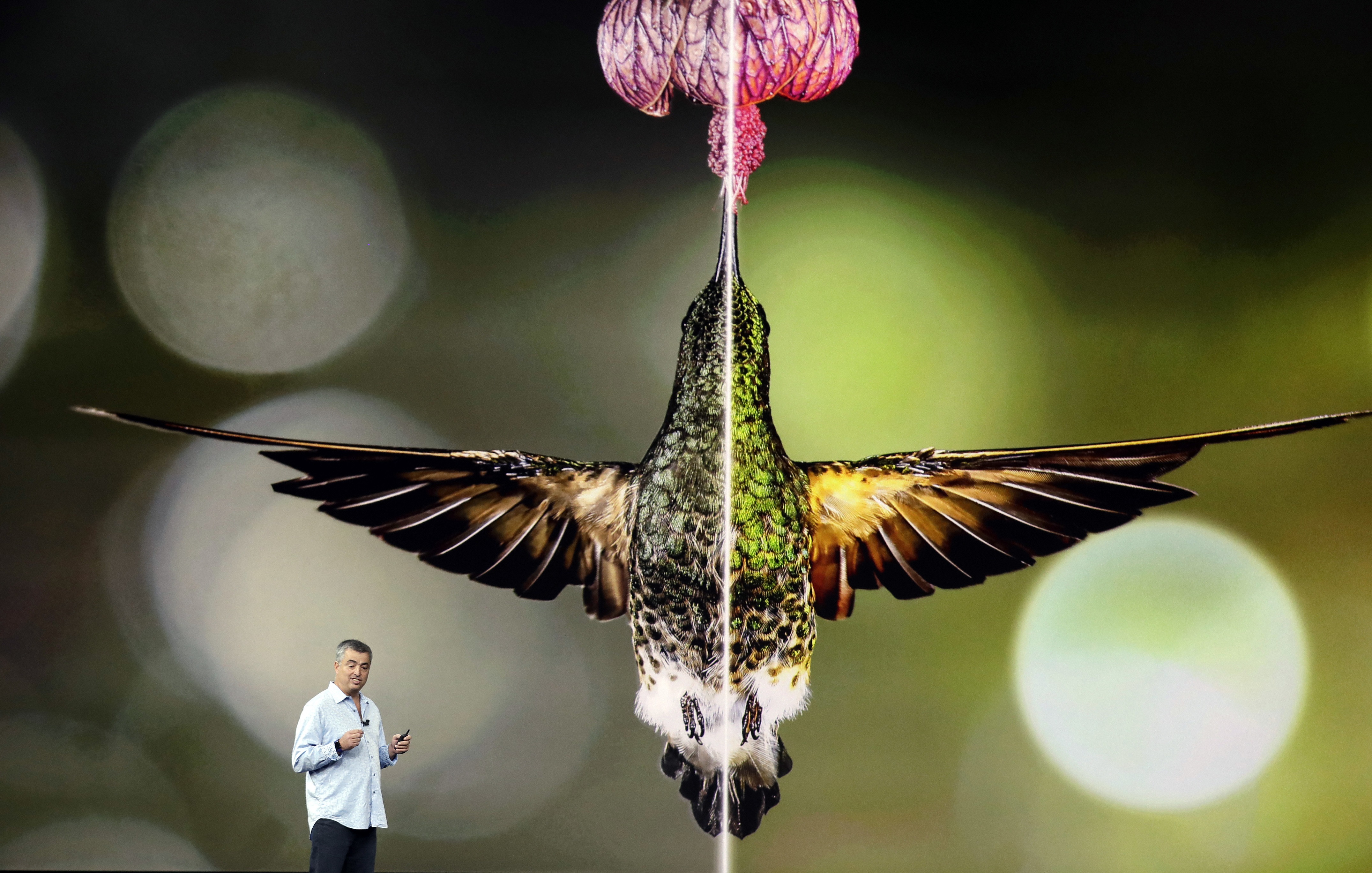 (Marcio Jose Sanchez/AP)
The widely rumoured Apple TV 4K was also unveiled, which will support better quality 4K resolution and high dynamic range (HDR) on the streaming box for the first time.
The two technologies are designed to offer a wider range of high quality colours and higher resolution images.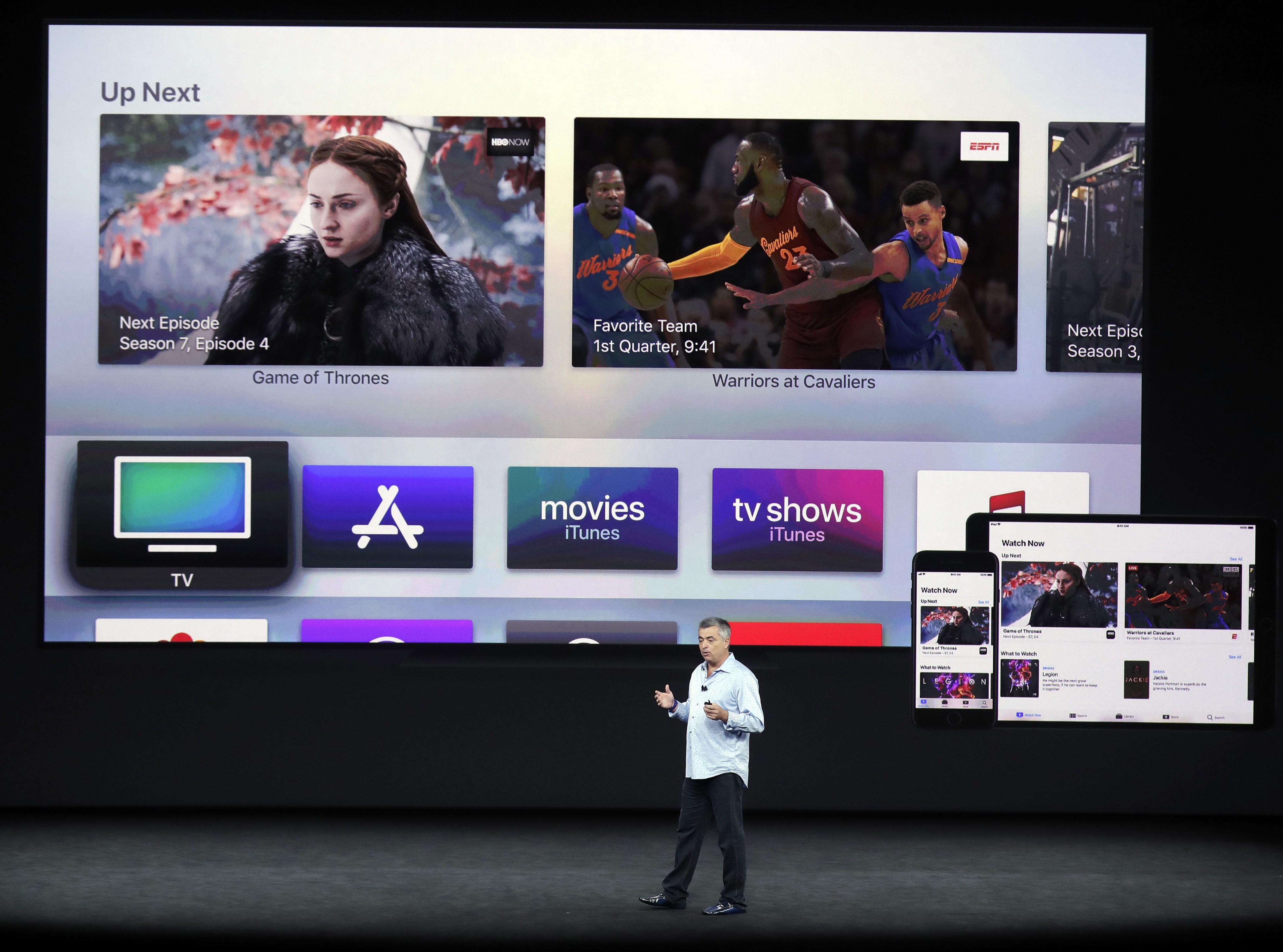 (Marcio Jose Sanchez/AP)
Also set for launch on September 22, the new streaming box will also offer 4K content from streaming services including Netflix and Amazon.
6. Apple has a swanky new home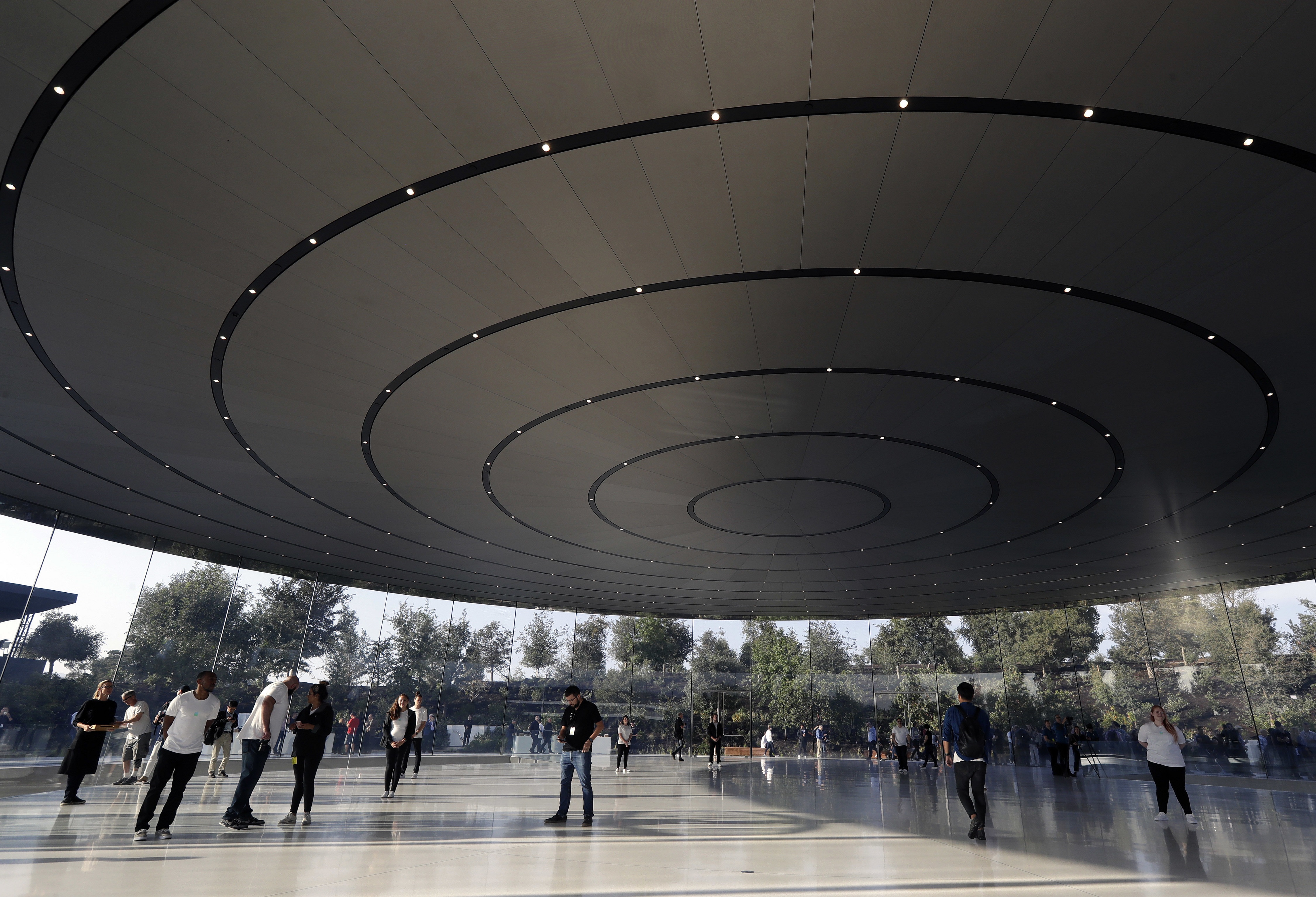 (Marcio Jose Sanchez/AP/)
The launch took place in the Steve Jobs Theatre at the tech giant's new headquarters, Apple Park in California.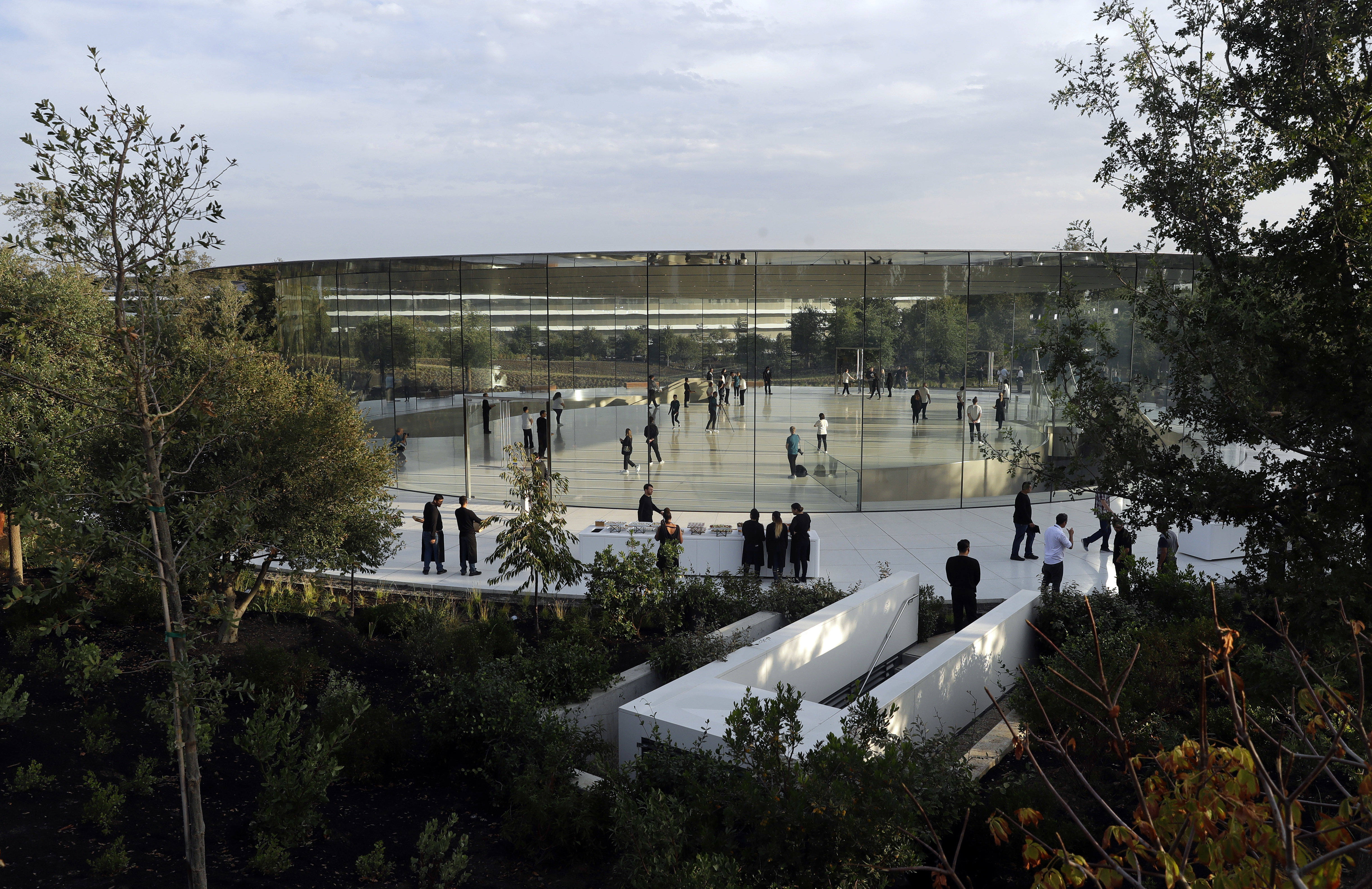 (Marcio Jose Sanchez/AP)
Cook said the 175-acre campus is home to more than 9,000 trees and powered by 100% renewable energy to promote "technology and the environment".