The expansion of Heathrow Airport has been debated for many years. Here we look at some of the key questions on the latest attempt to build a third runway.
– What is the process for approving Heathrow expansion?
The Government will set out its support for a third runway in a National Policy Statement (NPS).
Once this has been approved by the Cabinet's economic sub-committee and the full Cabinet, the NPS will be published.
– What happens next?
A vote must then be held in the Commons within 21 sitting days.
Heathrow is confident there is enough cross-party support, despite opponents such as Foreign Secretary Boris Johnson.
If this is passed, the third runway will have outline planning permission.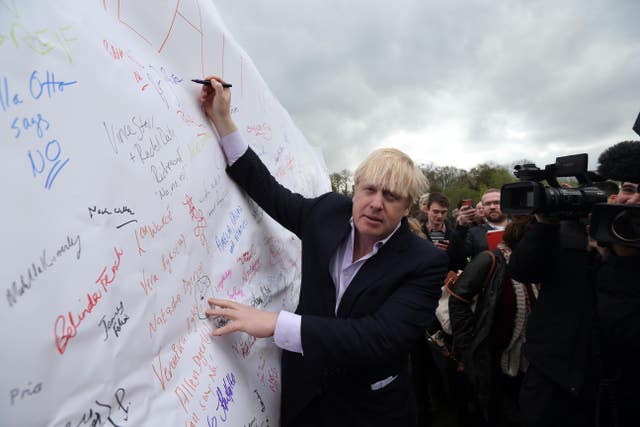 – What will Heathrow do then?
The airport still needs to publish detailed expansion plans, which will be subjected to a public consultation and a planning inquiry.
It hopes to receive final planning permission and begin construction in 2021.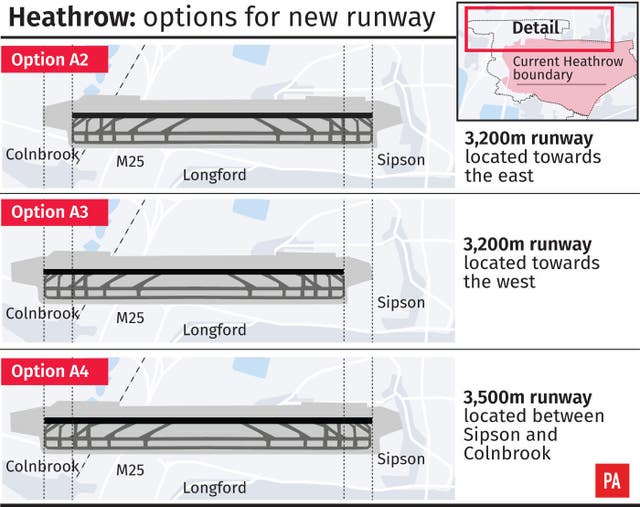 – Could anything else stop it from going ahead?
Legal action is likely, with many residents' and environmental groups opposed to the runway over concerns about noise and emissions.
They are expected to launch a High Court challenge on the grounds that the Government's decision to support the scheme is unlawful.
A Labour victory in a general election could also cast doubt on the project, given the opposition of shadow chancellor John McDonnell.
– How much will it cost?
Heathrow had indicated its plan will cost £14 billion.
Airlines have expressed concern that the bill will be passed on to passengers in the form of higher landing charges.
Heathrow insists fees will remain "close to today's levels".
– When will the runway open?
Planes could begin using the new runway by the end of 2025.