The NHS workforce has hit a record high but vacancies are continuing to increase, new figures show.
NHS Scotland employed 163,446 medical and support staff as of December 31 last year, up 0.7% on the previous year.
Adjusted for part-time workers, this is also up 0.7% and the sixth consecutive year of increases, according to official figures.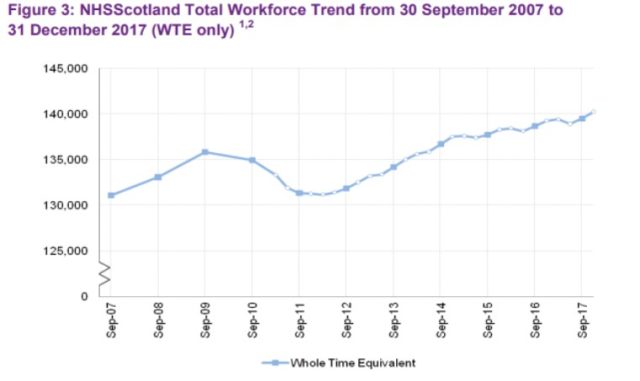 Medical and dental consultant positions increased by 43.5 whole-time equivalent (WTE) in the same period to 5,213.8 but 415.5 (7.4%) of the posts were vacant, up 10.2% on the previous year.
Of these vacancies, 258.6 WTE were empty for six months or more, up 77.7 (43%) in a year.
Nursing and midwifery staff rose by 289.7 WTE (0.5%) and 45.4 WTE (1.6%) respectively in that time to a combined total of 59,972.3.
Vacancies in this area increased to 2,540.4 WTE staff, up 0.6% on the previous year with the number of posts empty more than three months up 15.8% to 116.4 WTE.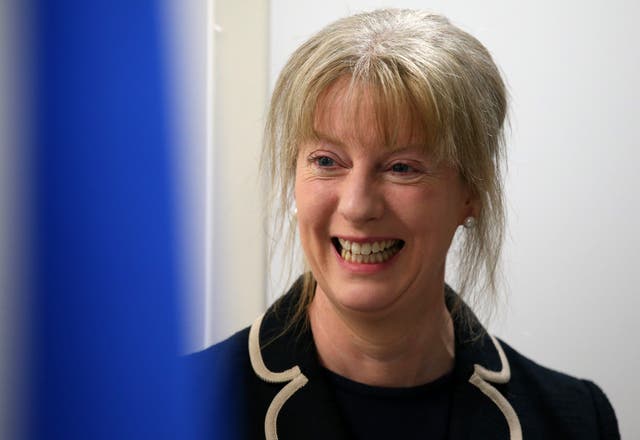 Health Secretary Shona Robison said: "Under this government, staffing in Scotland's NHS has risen to record highs and we've seen a particular increase in the number of qualified nurses and midwives delivering care for Scots up and down the country."
She said there will be an extra 2,600 nursing and midwifery training places by 2021 and pledged both record investment and "new safe staffing legislation".