Donald Trump's eldest son, son-in-law and campaign chairman met a Russian lawyer shortly after the tycoon won the Republican nomination.
It appears to be the earliest known private meeting between key aides to the president and a Russian.
Representatives of Donald Trump Jr and Jared Kushner confirmed the June 2016 meeting to The Associated Press after The New York Times reported on Saturday on the gathering of the men and Russian lawyer Natalia Veselnitskaya at Trump Tower.
Loading article content
Then-campaign chairman Paul Manafort also attended, according to a statement from Donald Trump Jr.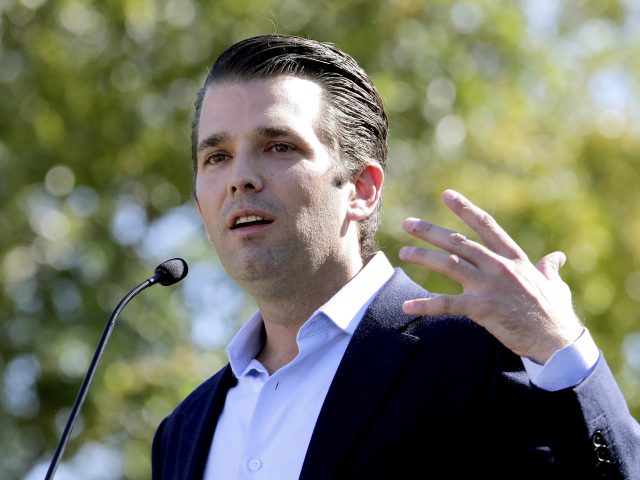 Donald Trump Jr. (AP)
He described it as a "short introductory meeting" during which the three discussed a disbanded programme that used to allow US citizens to adopt Russian children.
Russia ended the adoptions in response to American sanctions brought against the nation following the 2009 death of an imprisoned lawyer who spoke about a corruption scandal.
Mr Trump Jr said he invited the other two Americans, was asked to attend by an acquaintance not named in the statement, and was not told beforehand with whom he would meet.
"It was not a campaign issue at that time and there was no follow up," he said.
President Donald Trump at the White House. (AP)
Kushner lawyer Jamie Gorelick said her client already disclosed the meeting in a revised filing of a form that requires him to list contacts with foreign agents.
She said: "Mr Kushner has submitted additional updates and included, out of an abundance of caution, this meeting with a Russian person, which he briefly attended at the request of his brother-in-law, Donald Trump Jr.
"As Mr Kushner has consistently stated, he is eager to co-operate and share what he knows."
Later on Saturday, a spokesman for the president's outside legal team contended that participants in the June meeting "misrepresented who they were and who they worked for".
However, the spokesman, Mark Corallo, would not say specifically who misrepresented themselves or how they did so.
Unlike Mr Kushner, Mr Trump Jr does not serve in the administration and is not required to disclose his foreign contacts.