A Florida home has been swallowed up by the ground where a previous sinkhole had been stabilised.
Officials in Pasco County said fire crews were called to the home north of Tampa after someone noticed a depression had formed under a boat parked outside a house.
The hole opened up within minutes and was the size of a small swimming pool when crews arrived. It quickly grew to over 200ft wide and 50ft, before the house and boat fell in.
Loading article content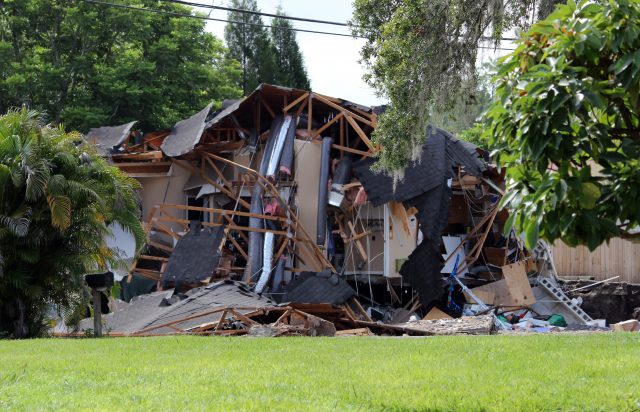 (AP/Alessandra da Pra/Tampa Bay Times)
Kevin Guthrie of the county's emergency management office told reporters the residents were out at work but firefighters rescued their dogs and removed some of their belongings.
He says it was "frightening" to watch the home disappear into the hole.
Property records note a sinkhole in 2012 was "stabilised". The home was sold in 2015.