FBI agents have served a search warrant at one of the homes of Donald Trump's former campaign chairman Paul Manafort, his spokesman said.
Spokesman Jason Maloni said that Mr Manafort cooperated with the agents as he has "consistently" done.
Mr Manafort has been a subject of a long-standing FBI investigation into his dealings in Ukraine and work for the country's former president, Viktor Yanukovych.
Loading article content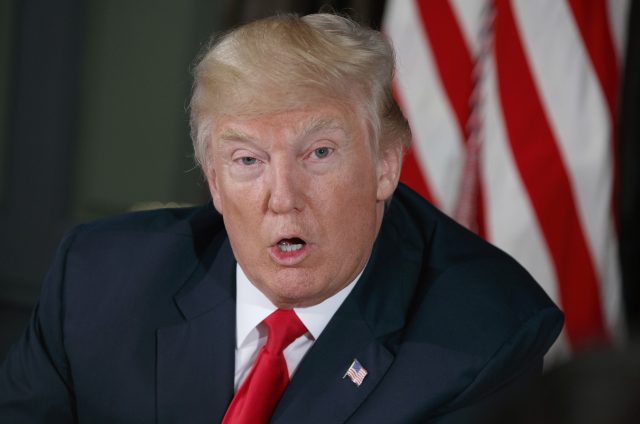 Mr Manafort was Donald Trump's campaign chairman for a period (Evan Vucci/AP)
Special counsel Robert Mueller is also investigating Mr Manafort as part of his probe into Russia's meddling in the 2016 election and any possible collusion with Trump associates.
Mr Manafort has denied any wrongdoing. He has also cooperated with congressional committees investigating the election interference.
He has turned over documents to the intelligence and judiciary committees in the Senate.
Mr Manafort led the Trump campaign for several months.
The FBI search was first reported on Wednesday by The Washington Post, which said it occurred on July 26.
Trump attacked AG Sessions & the acting FBI Director *the same day* the FBI raided Manafort's house for the Russia investigation (7/26). https://t.co/xQaFsME5lI

— Brian Klaas (@brianklaas) August 9, 2017
Meanwhile, Donald Trump Jr has turned over 250 pages of records to a Senate panel investigating Russian interference in the 2016 presidential election.
The Senate Judiciary Committee said it received the records on Friday from President Trump's oldest son, and received 20,000 pages two days earlier from the Trump campaign.
The content of the documents was not immediately clear, though Mr Trump Jr helped arrange a June 2016 meeting at Trump Tower that is of interest to investigators.
The committee is one of several congressional panels investigating potential ties between Russia and the Trump campaign.