Former Italian premier Silvio Berlusconi has praised Catherine Deneuve for warning against a courtship backlash following the swell of sexual misconduct allegations against prominent men.
In a late-night talk show, Mr Berlusconi said the French actress had pronounced "holy" words in saying men should be free to "hit on" women.
Mr Berlusconi, known for his "bunga bunga" parties and fondness for younger women, joked that usually women hit on him, but it was only "natural" that women enjoy being courted by men.
"It's not an offence to court women if it stays in the realm of elegance," he said on RAI state television's Porta A Porta programme.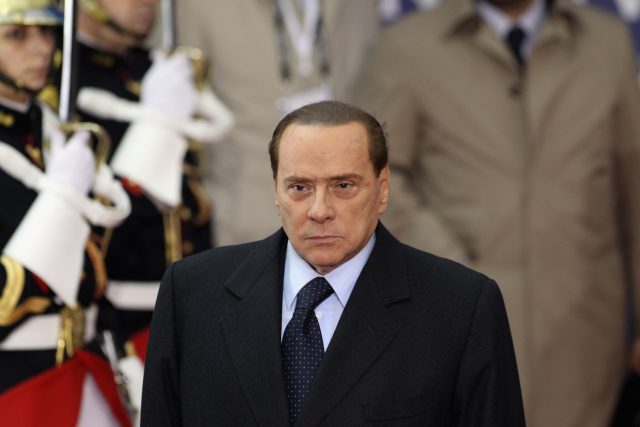 He has long characterised his sex-fuelled "bunga bunga" parties, where showgirls and models were paid to attend, as "elegant soirees".
Though he has faced years of legal woes, he has never faced sexual assault allegations, and a 2013 conviction for paying for sex with an under-age girl was overturned on appeal.
But the 81-year-old former cruise ship crooner does appreciate beautiful, young women. His second wife left him after he showed up at the 18th birthday party of a supporter's daughter, and his current girlfriend is 50 years his junior.
Mr Berlusconi is now heading a centre-right coalition that hopes to retake power in March 4 general elections.
The three-time premier cannot run himself because of a tax fraud conviction, but he is still a popular politician in Italy and remains a kingmaker as head of his Forza Italia party.
His intervention came after French feminists denounced an open letter signed by film star Deneuve that said men are being unfairly targeted by sexual misconduct allegations.
In a text published on the Franceinfotv website on Wednesday, feminist Caroline De Haas and more than 30 activists strongly criticised the letter.
"This letter, it's a bit like the awkward work colleague or annoying uncle who doesn't understand what's happening," they said.
They added that Deneuve and other signatories were using media exposure to make sexual violence appear "normal".
Deneuve was among about 100 performers, scholars and others who signed an open letter on Tuesday published by the newspaper Le Monde.
It said the "legitimate protest against sexual violence" stemming from the Harvey Weinstein scandal had gone too far and threatened hard-won sexual freedoms.