Tim Farron has revealed he made the decision to quit as Liberal Democrat leader two weeks into the General Election campaign after facing repeated questions over whether he believed gay sex was a sin.
Mr Farron said he thought "there isn't a way forward out of this" without either compromising on his evangelical Christian faith or causing damage to his party.
Tim Farron resigns as Liberal Democrat leader. Full statement: https://t.co/Ap7JgxRzA7
He dramatically quit as Lib Dem leader on June 14, days after polling day, saying his religion had made him a "subject of suspicion".
Loading article content
On Friday, he told Emma Barnett on 5 Live Daily: "I made the decision about two weeks into the election campaign.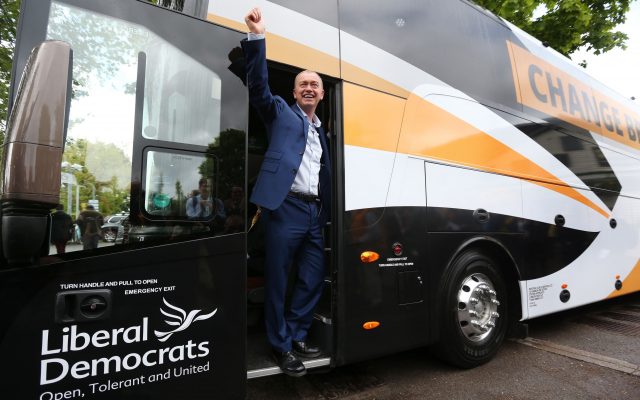 Mr Farron had said he could not carry on in the face of continuing questions over his Christian faith (Jonathan Brady/PA)
"I thought there isn't a way forward out of this without me either compromising or just causing damage to the party in the long run.
"I kind of thought well, in which case I cannot see a way I will continue to be leader into the future.
"But I kind of thought, right you've got to put that into a drawer, don't talk to anybody else about it, get on and do as good a job as you can during the election."