Tory Eurosceptics have insisted the UK should not pay a so-called divorce bill to leave the European Union following suggestions the Government could be prepared to offer Brussels £36 billion as part of a Brexit deal.
Whitehall sources have sought to play down speculation Theresa May would be prepared to pay a 40 billion euro bill in order to strike a comprehensive free trade agreement with Brussels.
Tory MPs warned that handing over money to Brussels after Brexit would be unacceptable to voters – with one suggesting Brussels should be giving money back to the UK instead.
Loading article content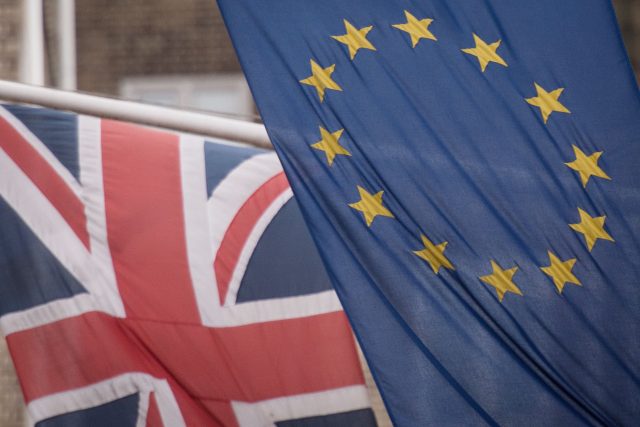 Voters don't want money to be handed to Brussels, MPs claim. (Stefan Rousseau/PA)
The so-called divorce bill has been one of the main stumbling blocks in Brexit negotiations between the Government and Brussels.
The Sunday Telegraph reported that the Government will only agree to pay the sum if the EU treats it as part of a deal on future relations – including the comprehensive trade agreement sought by the Prime Minister.
The EU's stance is that trade talks cannot begin until significant progress has been made on the financial settlement, citizens' rights and Northern Ireland.
Whitehall is at odds with Brussels over the bill. (Dominic Lipinski/PA)
The newspaper quoted a senior Whitehall source as saying the EU's position was that the fee should be 60 billion euro (£54 billion), but the "actual bottom line" was 50 billion euro (£45 billion); the UK's position was 30 billion euro (£27 billion) and "the landing zone is 40 billion (£36 billion) even if the public and politicians are not all there yet".
The proposal would see Britain offer to make net payments to the EU of some 10 billion a year for up to three years after Brexit as a partial down-payment on a final 40 billion euro settlement.
A senior Government source told the Press Association that "no such figure has been agreed" while another Whitehall source said it was "speculation".
There is no logic to this figure, legally we owe nothing. https://t.co/Wd8hp3Ence

— Jacob Rees-Mogg (@Jacob_Rees_Mogg) August 6, 2017
Conservative MP Peter Bone said a Brexit fee of that magnitude was unlikely to get through Parliament.
He said: "One of the prime reasons the UK voted to leave the EU was to stop sending them billions of pounds per year, so it would be totally bizarre to give the EU any money, let alone £36 billion, given also that over the years that we have been in the EU or its predecessor we have given them, net, over £200 billion.
"So if there was going to be any transfer of money then it should be from the EU to the UK."
The Wellingborough MP said: "I think it would be very strange of Parliament to pay billions of pounds to leave an organisation that you have given hundreds of billions of pounds to and got nothing in return. That would be a very strange decision, so I don't think it would happen."
Jacob Rees-Mogg, MP for North East Somerset, said: "There is no logic to this figure, legally we owe nothing."