With parliament on recess and surfing dogs thrilling newsreaders it is definitely the silly season.
Rain may be conspiring to spoil the hazy days of summer, but here's a sweet treat: a collection of politicians past and present enjoying the best of the season: eating ice cream in the way that only they can. Awkwardly.
1. Nothing says photocall like three men eating ice creams in suits.
Loading article content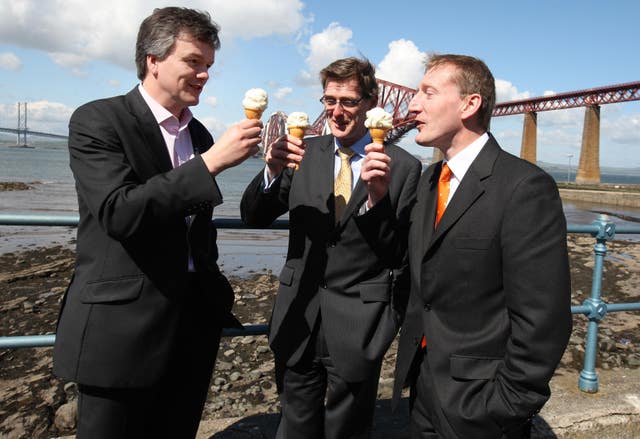 Election aftermath">(Andrew Milligan/PA)
Cheers! Election victory toasted with a round of ice creams. Here's Scottish Liberal Democrat leader Tavish Scott with deputy leader and MP for Roxburgh, Berwickshire and Selkirk Michael Moore (left) and Edinburgh West MP Mike Crockart.
2. Who gets an ice cream and then gets in a car? David Cameron, that's who.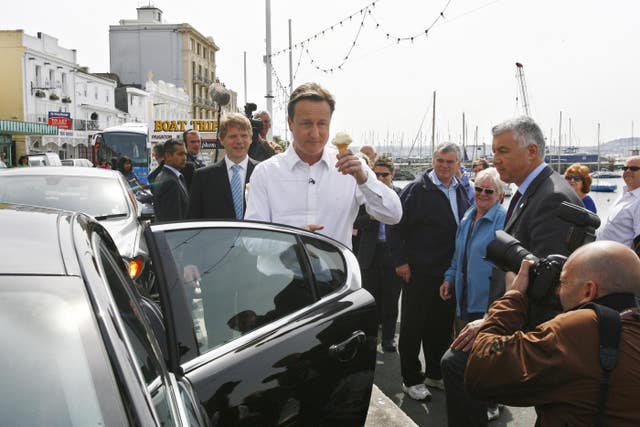 (Johnny Green/PA)
3. Hilary Benn eating ice cream the sensible way: with a tiny spoon.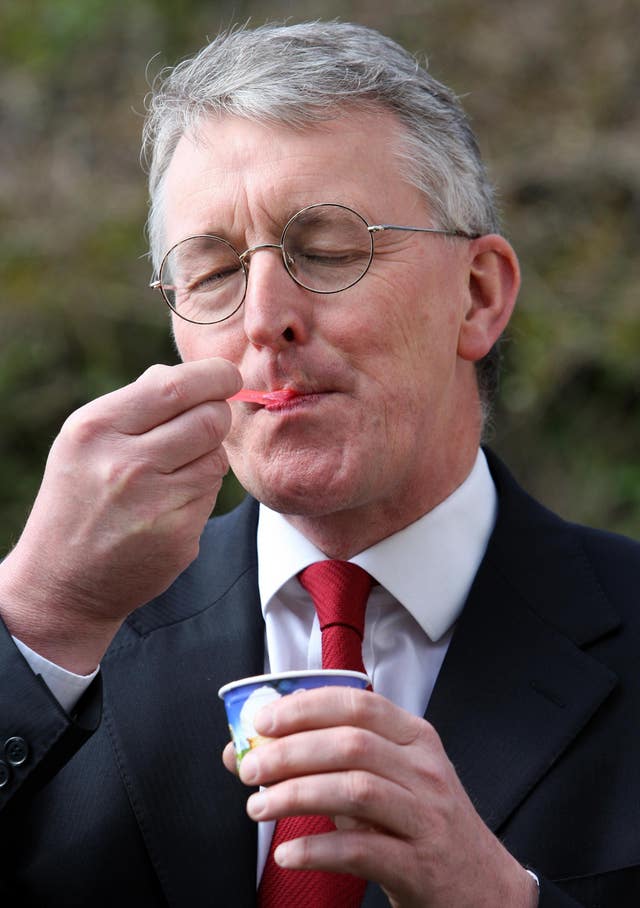 (Andrew Milligan/PA)
MMMMmmmmm.
4. Nothing says summer like eating ice cream in a giant deckchair. In a suit.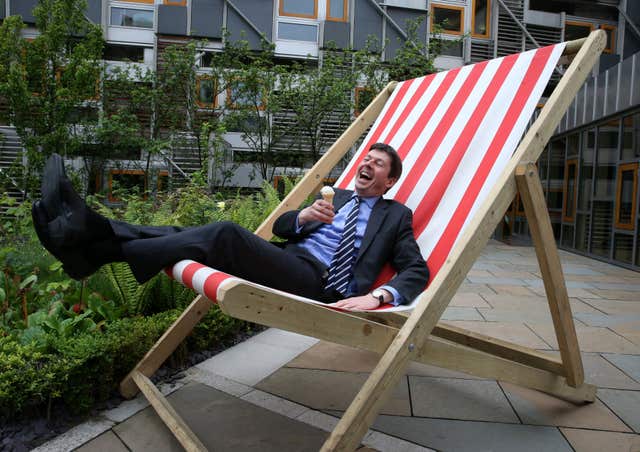 (Andrew Milligan/PA).
That's Scottish Parliament presiding officer Ken Macintosh MSP getting his summer on.
5. "Oi, Gordon, you want syrup or sprinkles?"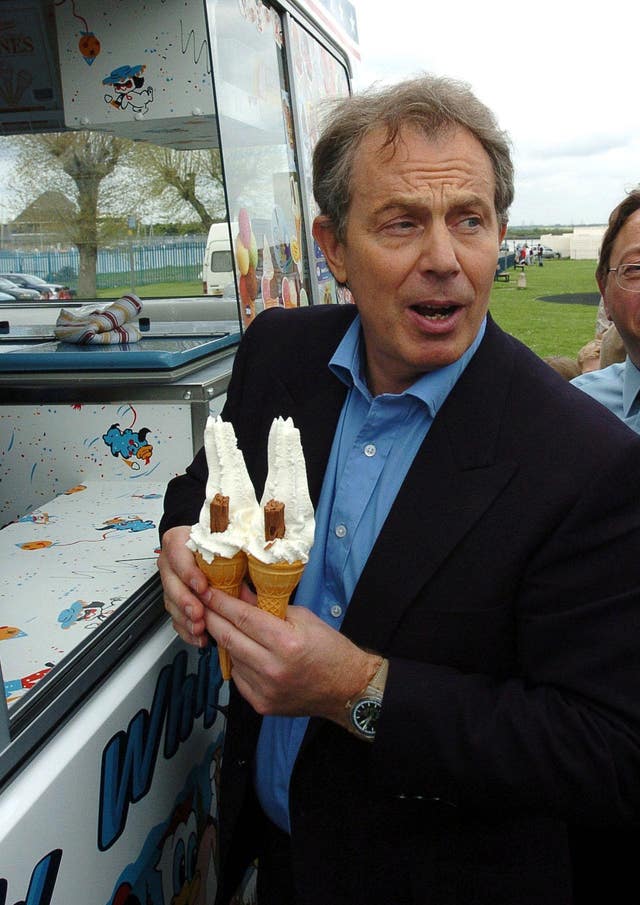 (Peter Nicholls/PA)
Tony Blair likes to share.
6. I got 99 problems but ice cream ain't one.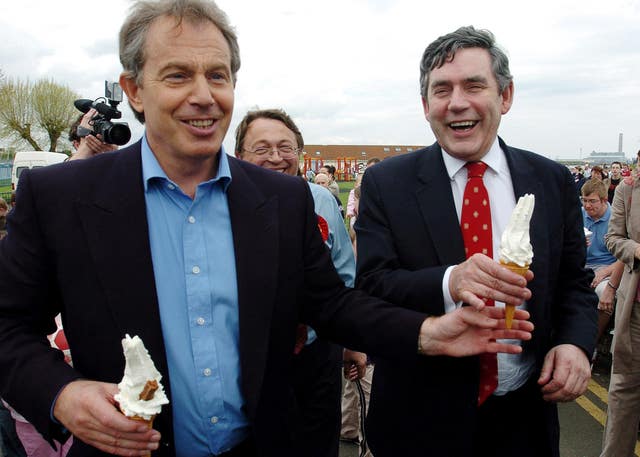 (Peter Nicholls/PA)
Look how happy, Gordon Brown is with his Mr Whippy and Flake.
7. When in Cornwall, Boris Johnson does ice cream in a very fancy cone.
(Stefan Rousseau/PA)
8. This is why Hilary Benn gets ice cream in a cup.
(Jane Barlow/PA)
Eventually the napkin just gets soggy and a bit pointless as demonstrated by Scottish First Minister Nicola Sturgeon.
9. Tiny ice cream. Major awks.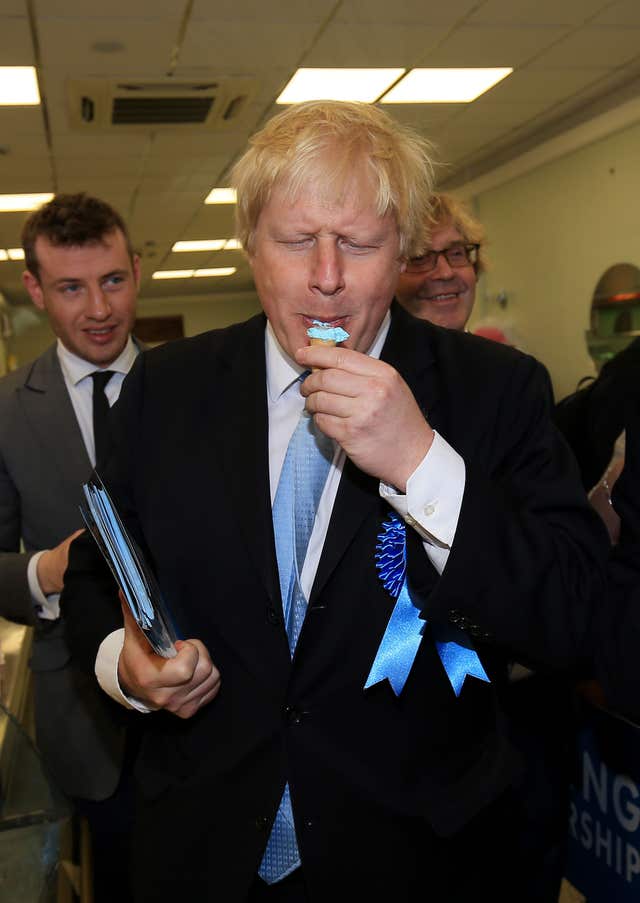 (Gareth Fuller/PA)
10. "Hold on, that other stand serves different flavours!"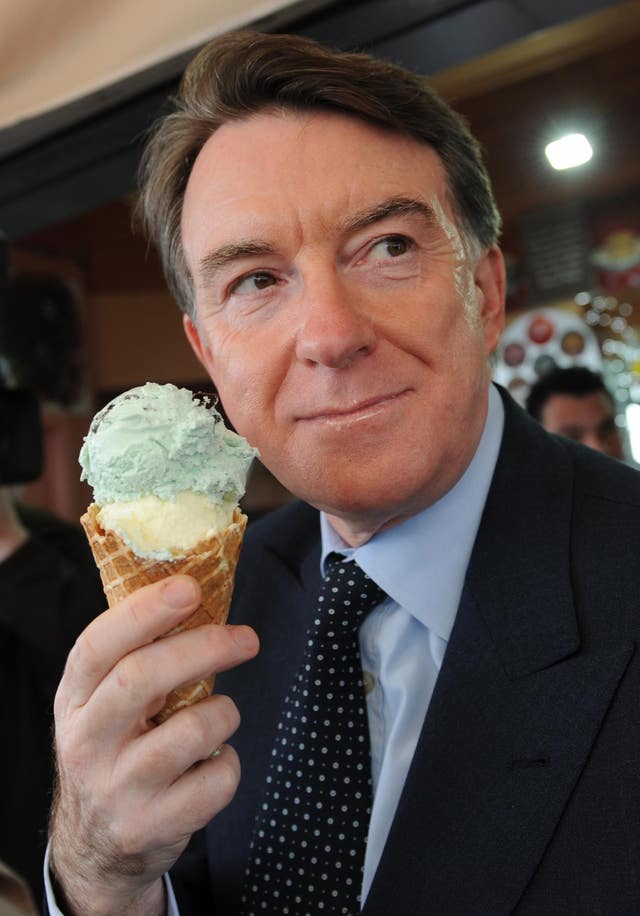 (Stefan Rousseau/PA)
Peter Mandelson certainly doesn't hang around when it comes to ice cream.
11. A tricolour in ice cream form…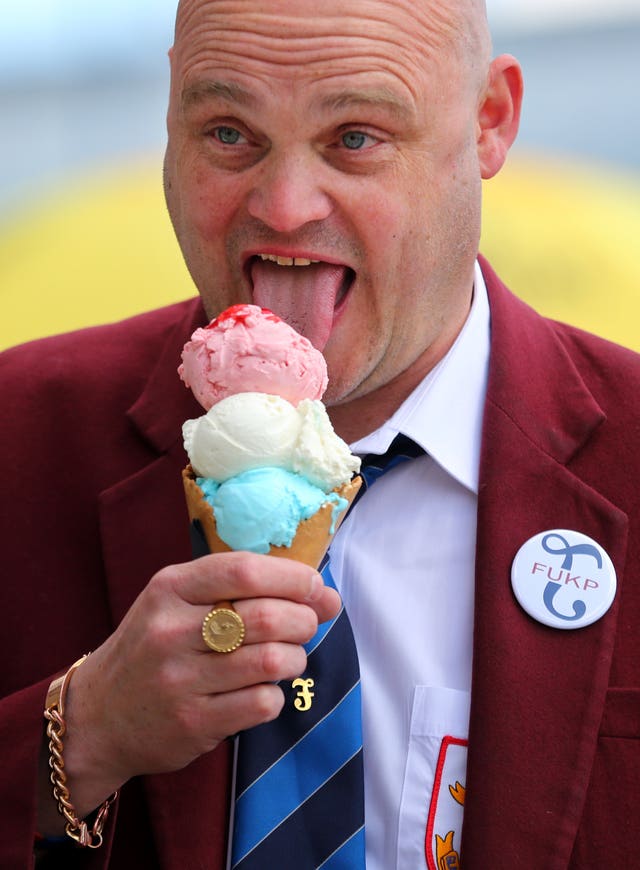 (Gareth Fuller/PA)
Can't decide what flavour to have? Then have them all… like Al Murray.